Attracting the right employees is one thing, but retaining these workers is quite another thing. You can increase the odds of accomplishing both objectives if you make workers feel like valued members of your organization, and one way to achieve this is by offering a group benefits plan.
We're taking a look at some of the key reasons to offer benefits, and how doing so will benefit your company.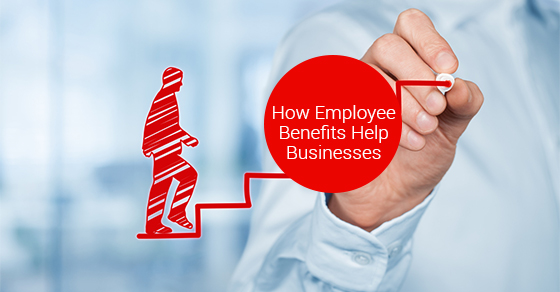 1. Attract & Keep Workers
You can make your business a more attractive place to work by offering a compelling group benefits package. This will benefit your company by ensuring that you can attract workers with desired skills sets and retain these employers over the long haul. It should be noted that happy workers are more productive workers, and productive workers are good for business.
2. Take Care of Current Workers
While an additional cost for you as an employer, a group benefits package will help your workers and their dependents in the event that they require costly treatments that are not covered under the national healthcare program in Canada. Loyalty begets loyalty. If you show loyalty to your workers and their loved ones, they will be more likely to show loyalty to you and your firm.
3. Safeguard Business Interests
While a group benefits program will be advantageous to your workers, it will also benefit you by safeguarding your business interests. For instance, group disability as well as dental and health benefits will ensure that your investment is protected in the event that one of your workers suffers sickness or injury.
4. Ensure Bottom-Line-Enhancing Productivity
Your workers constantly deal with work-and-life balance issues. A group benefits package will help them to focus on the task at hand since they will be covered in the event that either they or their loved ones require some sort of medical attention.
For More Information
Step Benefits Group can help you to put together an employee benefits program to meet the needs of your company and workers. Designing a truly effective benefits plan calls for a full understanding of your organization, creative thinking and knowledge of all the alternatives that are available.
Our Step Process will allow us to understand all factors internal and external to your company, and this will help us arrive at the optimal benefit plan design. Contact us today for a free consultation on how we can help you to achieve your objectives!